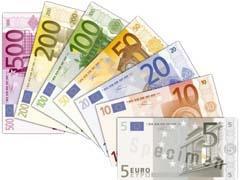 SRI LANKA: Ceremonies were held on November 27 to mark the start of work on the first phase of a programme to refurbish the war-damaged railways serving the island's Northern Province, following the signing of a credit agreement under which India will provide US$416m towards the cost of the work.
The project covers the restoration of the 106 km broad gauge line between Madawachchi and the ferry terminal at Talaimannar from where Sri Lanka is connected to the Indian port of Rameswaram, and the 90 km Omantai – Pallai section of the line to Jaffna and Kankesanturai.
The financing package was announced on November 26, during a visit by India's Minister of External Affairs, S M Krishna, in the presence of Sri Lanka's President Mahinda Rajapaksa. The credit agreement was signed by the Managing Director of India's Exim Bank Nadeem Panjetan and Sri Lanka's Treasury Secretary P B Jayasundara.
The railway restoration work is to be undertaken in three phases starting with the Madhu – Talaimannar section, followed by Madawachchi – Madhu and finally the Omantai – Pallai route. A US$150m contract for work on the 63 km Madhu - Talaimannar section was recently awarded to Indian Railways' construction company Ircon.