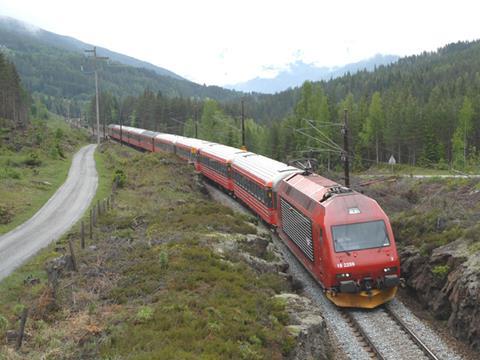 NORWAY: ERTMS is to be adopted across the Norwegian rail network, the government announced in a letter to train operators and infrastructure manager Jernbaneverket on November 26.
Much of the country's existing signalling equipment is in need of replacement, and the government believes there are no viable long-term alternatives to what will be a Europe-wide system.
Jernbaneverket has been asked to draft a deployment schedule, and a financing strategy is expected to be included in the 2014-23 National Transport Plan which is to be published in spring 2013. An ERTMS pilot project is currently underway on the eastern Østfoldbanen route.
'The current signalling system is so old and worn that there is no option to continue to repair and maintain it in the long run', said Minister of Transport & Communications Marit Arnstad. 'It is often signal failures that causes delays to rail traffic. With the new signalling system we will get a far more robust and reliable train service'.