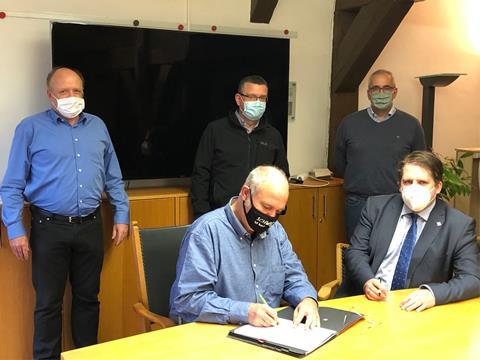 GERMANY: The Marburg-Biedenkopf local authority has commissioned consultancy Ederlog to study the potential reopening of the Ohmtalbahn.
The 20 km Kirchhain – Homberg/Ohm – Burg- und Nieder-Gemünden route closed to passenger traffic in 1980, and 8 km of the line was dismantled after freight services ended in 1991, however the remaining 12 km is still open for freight.
The study will investigate the current condition of infrastructure, potential demand and legal requirements for reinstatement. Completion is planned in spring this year.
'After submitting the study, we will be able to decide whether a technical feasibility study with a cost:benefit analysis will be worthwhile', said the local authority's Head of Transport, Marian Zachow. 'Such reactivations are important for rural areas, to create equal living conditions in town and country.'