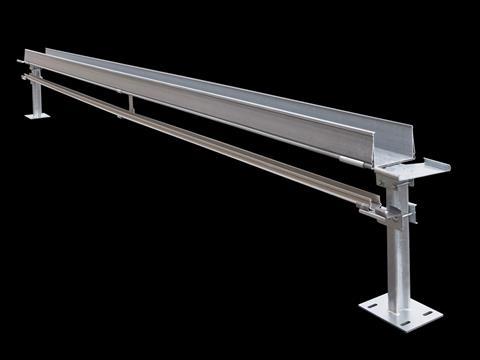 TROUGHING: Groundworks and civil engineering product supplier Scott Parnell has expanded its Arcosystem range with the launch of Arcosizesero glass-reinforced plastic elevated troughing which is designed for the easy installation of lightweight optic fibre cables.
The 6 m long pieces can be slid into position without the need for loose nuts and bolts, minimising installation time and thus reducing the risk from working trackside.
Troughs can be placed alongside the track or mounted on tunnel and bridge walls, taking up less space than conventional cable-carrying channels.
'The system enjoys the same benefits as our existing troughing products, but with the purpose of creating a fast and efficient communications network for both day-to-day rail operations and passenger connectivity', said company founder Steve Parnell.