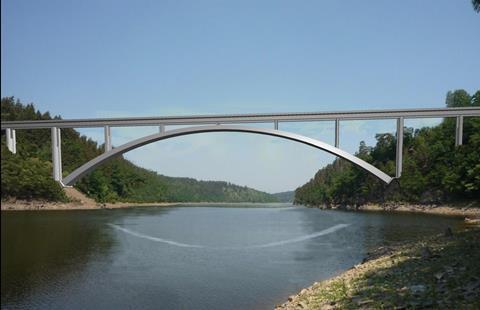 CZECH REPUBLIC: Infrastructure manager Správa Železnic has selected Metrostav for a Kc544m contract to replace the Orlík bridge near Červená nad Vltavou.
The current bridge opened in 1889 and limits the maximum weight of the trains on the 59·8 km Tábor – Písek line.
The new reinforced concrete bridge will be 316·3 m long, with the main arch having a span of 156 m and height of 34·7 m.
It is scheduled to open by October 2024, when the old bridge will be removed.