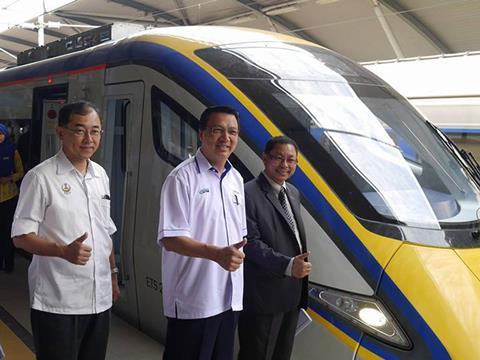 MALAYSIA: Work to double-track the Ipoh – Padang Besar line and install 25 kV 50 Hz electrification has been officially completed.
Minister of Transport Liow Tiong Lai rode a test train on July 9 to inaugurate the passenger service, which is branded Electric Train Service by national railway KTMB.
The Ipoh – Padang Besar service branded ETS Transit was launched on July 10, and a daily ETS Ekspress through train from Kuala Lumpur to Padang Besar was introduced in July 11.
The launch was brought forward from a planned date in September. There is initially one through train each way per day, but this is to be increased as CRRC delivers further 160 km/h Class 93 trainsets and they pass acceptance testing.