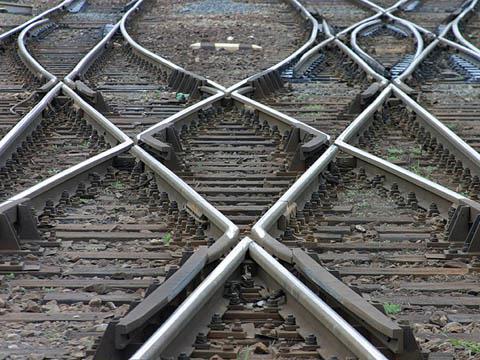 FRANCE: RFF President Jacques Rapoport joined François Bonneau, President of the Centre region, on January 21 to lay the first stone for a new control centre at Voves station, marking the start of work on a €71·7m project to reopen the 25 km Chartres - Voves route to passenger traffic.
The project is due for completion at the end of 2015, when three daily return services are due to be introduced between Chartres and Voves, used only by freight trains since 1942.
A wholescale programme of track renewals is being undertaken to raise the linespeed on the single-track non-electrified route from 50 km/h to 100 km/h, involving the replacement of 30 000 sleepers and laying 36 000 m of rail 'recycled' from LGV Atlantique. Nine of the route's 23 level crossings will be fitted with automatic barriers and the remaining 14 abolished.
The Centre region has provided €4·2m for studies and is funding €66·2m of the cost of the works programme. The national government is contributing €1·3m towards the works, and is meeting in full the estimated €15m cost of building a new rail bridge to replace a level crossing on the Chartres ring road which is currently used by 40 000 road vehicles a day.