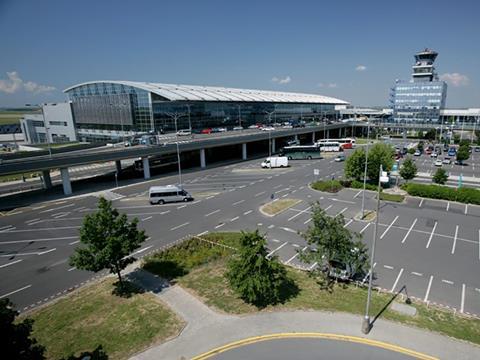 CZECH REPUBLIC: Following a feasibility study undertaken by infrastructure manager SŽDC, the Ministry of Transport has selected its preferred option for the long-planned rail link from central Praha to Václav Havel Airport at Ruzyně.
The chosen option involves double-tracking and 3 kV DC electrification of the existing line which runs from Masarykovo station in the city centre to Dejvice, Veleslavín and Praha-Ruzyně, from where a new branch would run to the airport.
The total cost is estimated at KC19·46bn. It is envisaged that construction would start within three years to facilitate funding from the EU's 2014-20 spending programme.
There would be a peak service of six trains each way per hour, with a journey time of 27 min. Upgrading the existing line would also support suburban development around the capital.