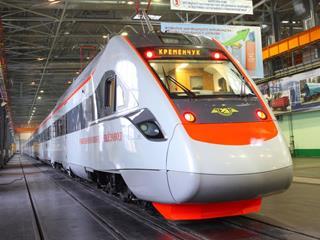 UKRAINE: Private companies could be involved in the Ukrainian passenger rail market within six years, according to Minister of Infrastructure Borys Kolesnikov.
Speaking at the inauguration of the renovated Slavyansk station on the Donetsk Railway on October 22, Kolesnikov said current passenger operations are not profitable, and it would not be possible to attract private investment without upgrading services.
'I think in five or six years, when the railways will be upgraded, then we can say that private companies can carry passengers', he said.
The State Agency for Investment & National Projects is expecting to conclude a deal shortly for Export-Import Bank of China to provide an initial US$52m towards the construction of an express rail link from central Kyiv to Boryspil International Airport. This would require an 8 km spur line and a fleet of trains.