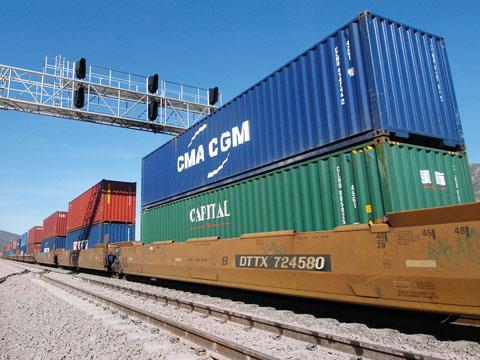 USA: The Federal Railroad Administration has agreed to put forward revised requirements for the roll-out of Positive Train Control, after the Association of American Railroads launched a legal challenge to the original scope (RG 3.11 p31).
The Rail Safety Improvement Act of 2008 requires more than 40 railway operators to install PTC on around 117 000 km of track carrying passenger trains or toxic inhalation hazard freight. AAR sought a review as this was based on 2008 traffic patterns, which AAR says include 16 000 km of track that will not be used for this traffic in 2016. AAR estimates that using a December 31 2015 baseline will save railways at least $500m.
AAR has challenged the require­ment for all locomotive crew members to have access to PTC display information, saying only the driver needed this. FRA will also address the handling of PTC failures, yard movements and the removal of other signalling systems.
The March 2 agreement between FRA and AAR lead to the deferment of a hearing scheduled for March 7. Texas Senator Kay Bailey Hutchison said the agreement addressed 'burdensome regulations that would cost the rail industry and the customers billions of dollars with no obvious safety benefits', while a FRA spokesman said it was consistent with the government's policy of ensuring safety benefits justify the costs imposed.