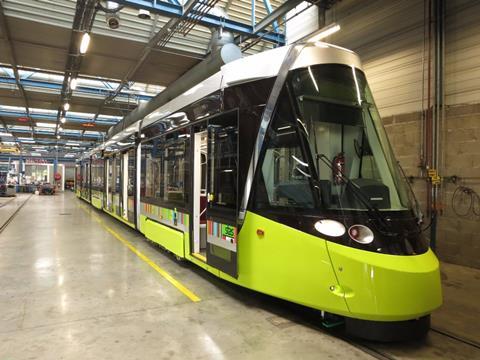 FRANCE: A public inquiry is being held from October 17 to November 21 in order to consider plans to extend Line 3 of the 1 000 mm gauge tram network in Saint-Etienne.
Developed following initial public consultation that took place between June 2015 and May 2016, the route would run from Châteaucreux, Line 3's current northern terminus, to Terrasse on lines 1 and 2. There would be six new intermediate stops.
If powers to build the new line are granted, preliminary works would start during the first half of 2017, with the aim of bringing the extension into service towards the end of 2019.