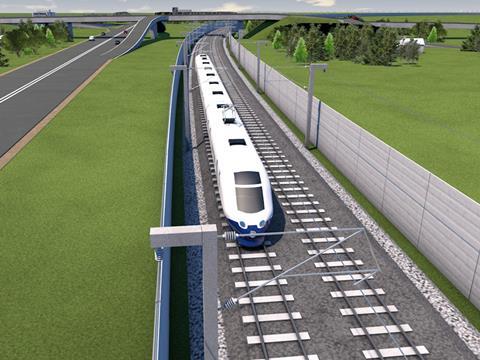 EUROPE: Tenders have now been called for the detailed technical design of sections of the Rail Baltica standard gauge railway project in all three Baltic States.
A tender announced by tri-national project promoter RB Rail on January 26 covers the Upeslejas – Riga Central station, Tornkalns – Imanta and Riga Airport – River Misa sections of the future route in the Riga area, totalling approximately 57 km. RB Rail is managing procurement on behalf of Latvia's Ministry of Transport. The deadline for applications to prequalify is February 28.
This follows calls for tenders covering design of the Pärnu – Rapla section of the route in Estonia and Kaunas – Ramygala in Lithuania. The deadline for submissions covering these sections is February 21.
'We have launched the Rail Baltica detailed technical design preparation process in all three Baltic countries' said Jean-Marc Bedmar, Senior Engineer of RB Rail, on January 31. 'These three competitions are only a few of many upcoming railway design tenders to be carried out until 2022 in Estonia, Latvia and Lithuania.'