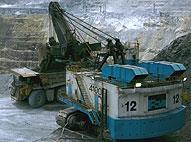 INDONESIA: The six provincial governments of Sulawesi have signed a memorandum of understanding with the Ministry of Transport to draft a development plan for the construction of up to 2 000 km of railway under the government's MP3EI national infrastructure programme.
According to Deputy Transport Minister Bambang Susantono, the next step will see the creation of a task force to draft a railway master plan which would detail alignments and outline costs for the proposed network. Sulawesi is one of the less developed islands of the Indonesian archipelago, although it does have considerable mineral deposits.
Already envisaged is a first line of approximately 150 km in the province of South Sulawesi which would link the towns of Pare Pare and Makassar. A second line on the north of the island would run from Manado to Gorontalo, a distance of around 400 km.
Susantono suggests that the US$5·2bn project would be funded under a public-private partnership model, with investors from Russia and China reportedly interested.