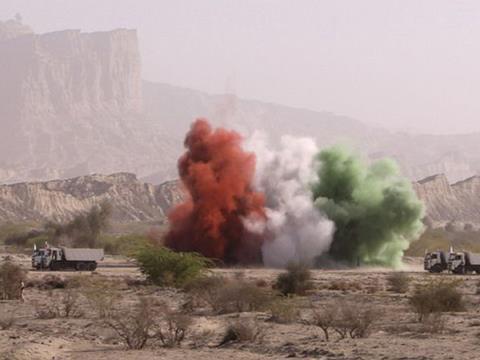 IRAN: President Ahmadinejad attended a ceremony at Konarak in the southeastern province of Sistan va Baluchestan on December 6 where a groundbreaking blast in the colours of the national flag officially launched construction of the Chabahar - Zahedan railway.
Work on the 600 km line linking the Gulf of Oman port of Chabahar to the national network via Iranshahr and Khash is already underway, under a contract awarded in 2009 to Khatam-ol Anbiya, the engineering business of the Revolutionary Guards. The alignment is designed for passenger speeds of 160 km/h and freight speeds of 120 km/h.
Completion is planned within five years. As well as helping to develop domestic trade in eastern Iran, the line will provide a north-south corridor for transit freight from Central Asia to the sea via Mashhad.