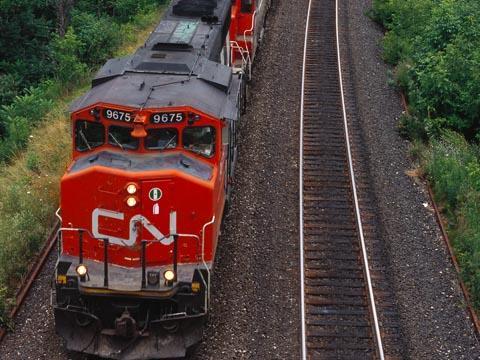 CANADA: Proposals for an 800 km railway to enable the exploitation of natural resources in the Labrador Trough are being drawn up by Canadian National and pension fund manager Caisse de Dépôt et Placement du Québec.
A railway north from the port of Sept-Îles forms part of the government of Québec's Plan Nord economic development strategy. The province's 2012 budget states that railway 'is essential in order to tap into this territory's vast potential for wealth', and predicts that mining projects could attract more than C$20bn in private investment and generate substantial royalties.
The estimated C$5bn cost of the railway would be met by the private sector and the pension fund. Initial discussions are now underway to assess the transport needs of mining companies, with a view to reaching preliminary usage agreements before a detailed feasibility study is carried out.