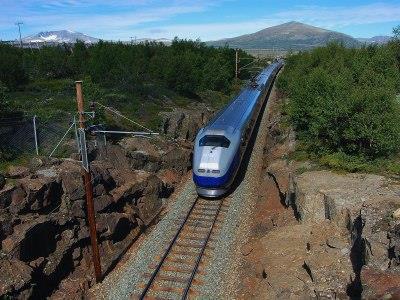 NORWAY: National railway authority Jernbaneverket has appointed Danish engineering group Ramboll to assess the feasibility of constructing a high speed line between Trondheim and Oslo, one of six high speed rail schemes currently being considered for inclusion in the government's 2014-23 National Transport Plan.
The study is to be completed by February 2012. It will consider possible routes, station locations, costs and service patterns to help inform the government's decision.
Announcing the contract on March 18, Ramboll said its project team will be drawn from Norway and Sweden, and include high speed rail specialists from ILF Consulting and IGV.