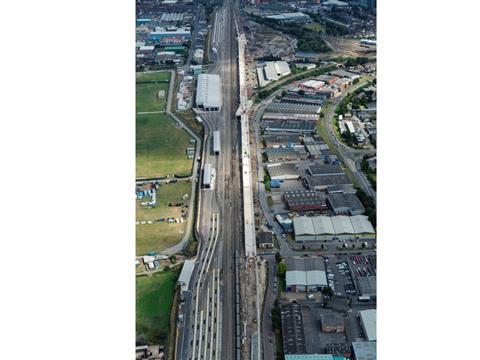 UK: The structure of a £45m viaduct which is being built as part of the £895m remodelling of the Great Western Main Line through Reading has been handed over to infrastructure manager Network Rail by construction contractor Balfour Beatty, ready for tracklaying by Carillion.
The 320 concrete beams for the 2 km viaduct, each 23 m long, were precast by Shay Murtagh in Ireland.
Trains are scheduled to begin using the viaduct in 2015, reducing congestion by enabling inter-city services from London to Bristol and south Wales to pass over the lines to Newbury, Basingstoke and the southwest of England, including a spur carrying freight trains to and from the port of Southampton.