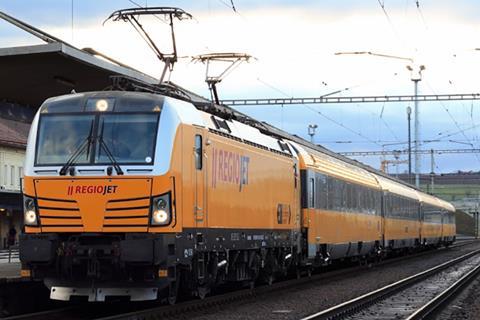 CZECH REPUBLIC: Independent operator RegioJet is to develop a central rolling stock maintaince depot for its fleet on a former scrap metal yard site which it has acquired in Praha's eastern suburb of Dolní Měcholupy, close to Praha-Hostivař station.
The site will be available for use by other operators, and RegioJet will also make use use a nearby facility at Praha-Malešice where Arriva already has a base.
RegioJet has maintained its fleet at Praha-Smíchov since it launched in 2011, however the city has earmarked the site for commercial redevelopment. Its locomotive maintenance has been outsourced from the outset.
Miroslav Kupec, the former CEO of national railway ČD, became Technical Director of RegioJet's rail business on January 14, with reponsibilities including development of the depot.
RegioJet carried 10·5 million passengers in 2019, up by 8% year-on-year. Long-distance services on the Praha – Ostrava – Košice and Praha – Brno – Bratislava/Wien routes accounted for 6·5 million of the passengers, up from 5·9 million in 2018.