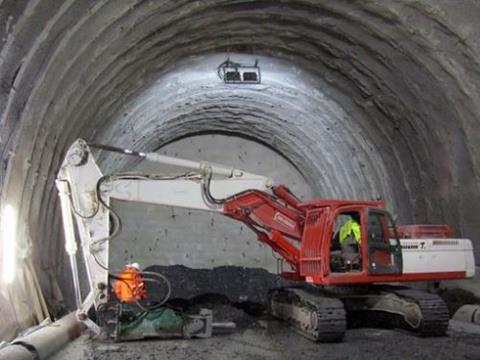 ITALY: Regional rail services and international corridors are set to receive a further boost, after the CIPE joint economic planning committee of the transport and finance ministries agreed on August 10 to allocate €11·5bn for transport investment, primarily rail.
The package has three main pillars – regional railways, corridor development and urban rail projects in several cities.
The bulk of the money – €8·9bn – will go to infrastructure manager RFI under the so-called Cura del Ferro (iron therapy) programme. Around €2·1bn will come from the European regional development and cohesion fund, and €300m will be specifically allocated for rail safety measures following the fatal head-on collision in Puglia on July 12.
The corridors element covers a number of TEN-T schemes which the government has already committed to support under RFI's multi-annual investment programme. A tranche of €1·63bn is allocated for work on the Terzo Valico line between Genoa and Milano as part of the Rotterdam – Genoa rail freight corridor, and another €1·2bn for the Brenner Base Tunnel. Further south, €1·7bn has been committed for a high speed line between Napoli and Bari. Transport Minister Graziano Delrio pointed out that investment in the major corridors would free up additional capacity for regional and commuter services.
The urban rail package allocates €1·35bn for rail projects in Torino, Milano, Napoli and Cagliari, as well as the upgrading of regionally-owned commuter lines such as Roma – Viterbo and Roma – Ostia in Lazio.
Delrio welcomed the 'important decision', which he said reflected the strong commitment of the Italian government to enhance rail transport and related safety issues.