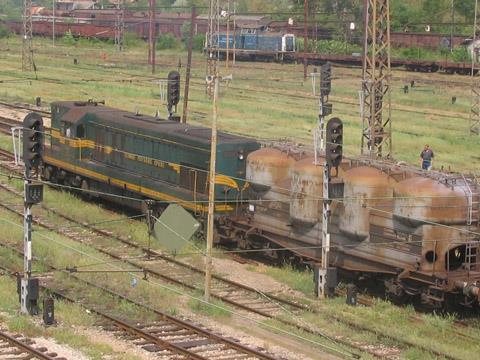 BOSNIA: Republika Srpska's Minister of Transport Nedeljko Cubrilovi outlined plans to spend €500m over three years modernising the entity's rail network when he signed orders for Polish wagons and workshop equipment on August 13.
The contracts were placed using a €20m credit from the Polish government. EKK Wagon will supply 200 wagons suitable for 120 km/h running with 22·5 tonne axleloads, while Rafamet is to provide depot equipment.
Cubrilovi said €82m has been spent on the 424 route-km operated by ZRS over the past four years, three times the investment during the preceding four years. Speeds on the 210 km route from Doboj to the Croatian border at Kostajnica are being increased from 100 to 120 km/h for passenger trains and to 80 km/h for freight. The 22 km Jošavka – Banja Luka section has been completed, and work is underway between Banja Luka and Kostajnica at a cost of €34m.
Future plans include upgrading the Doboj – Zvornik route, acquiring 600 wagons and modernising workshops at Doboj, Banja Luka and Prijedor.
Aspects of route modernisation projects in Bosnia were described in the March 2010 issue of Railway Gazette International.