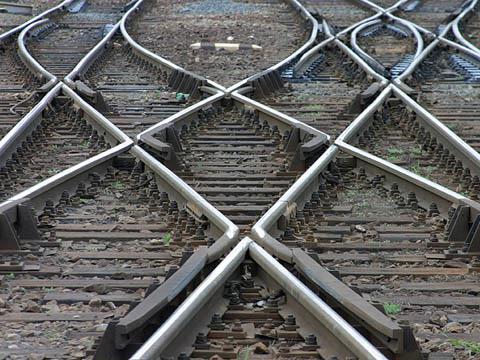 ARGENTINA: Three SVM 1000R new track construction trains, two ballast tampers and two ballast regulators supplied by Plasser & Theurer were landed at the port of Bahía Blanca last month.
They have been delivered for the rail component of Brazilian mining company Vale's US$59bn Río Colorado project to extract potash in the south of Mendoza province, including construction of a new line across Neuquén to reach the Zapala – Bahía Blanca route which is to be upgraded.
A fourth shipment of rail for the project from Austria has also arrived at Bahía Blanca; the latest batch amounting to 7434 tonnes is expected to be followed by three more over the coming months. Vale has awarded Skanska, Chediack and Milicic a 570m pesos railway construction contract.
Including the construction of a terminal and wagon maintenance facility in Bahía Blanca, infrastructure works are expected to be completed around the end of 2013. This would see railway operations commencing some time in 2015.