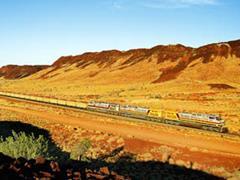 AUSTRALIA: Ansaldo STS Australia has been awarded a A$80·2m contract to supply signalling, communications and train control equipment for Rio Tinto's heavy haul Rail Capacity Enhancement Project 353.
Project 353 covers doubling of the 70 km single track line from Emu Siding to the port at Cape Lambert, as part of Rio Tinto's strategy of achieving an overall Pilbara network capacity of 353 mtpa in 2015.
The contract announced by Ansaldo STS on September 10 is the latest under a framework agreement with Rio Tinto which was signed in November 2010.