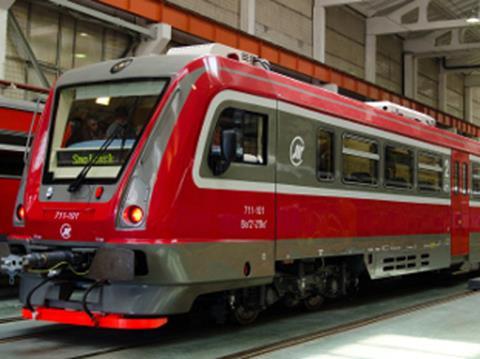 SERBIA: An agreement for Russian Railways to assist Serbian Railways with the construction of a 68 km electrified line between Valjevo and Loznica and assist with the modernisation of more than 300 km of existing route was signed by RZD President Vladimir Yakunin and ZS Director General Milovan Markovic on March 27.
The Russian government is expected to provide Serbia with an US$800m loan later this year which would cover 85% of the cost of the five-year construction and modernisation programme. RZD would supply 70% of the workers and materials, with the remaining 30% being locally sourced in Serbia.
As well as the new line, a second track is to be provided over the 16 km between Beograd and Pancevo. Six sections of Pan-European Corridor X totalling 111 km are to be modernised, along with the 200 km Serbian section of the route from Beograd to Bar in Montenegro.
Speed restrictions of 30 km/h are currently in force on many lines, and modernisation should permit 120 km/h operation.