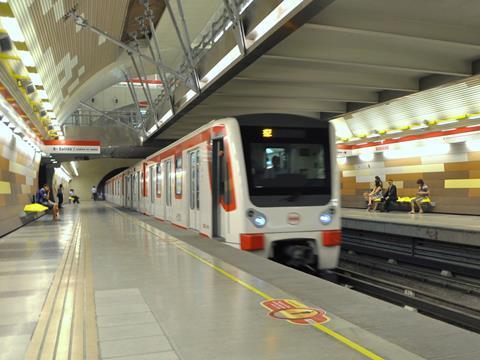 CHILE: Metro de Santiago has awarded a joint venture of Strukton International and Arrigoni Engineering & Construction a contract to build five underground stations on Line 3.
Announcing its first Latin American project on November 23, Strukton said that the €46m contract covers civil, structural, architectural, and mechanical, electrical & plumbing works, as well as construction of five ventilation shafts. The joint venture will build Los Libertadores, Cardenal Caro, Vivaceta, Conchali and Plaza Chachabuco stations in 22 months.
Due to open in June 2018, Line 3 will have 22 stations on a 21·7 km alignment between Plaza de Quilicura and Hospital Militar.