SWITZERLAND: During June Swiss Federal Railways is to undertake public consultation on plans to build a new double-track line including a 9 km tunnel which, along with the existing route, would provide a total of four tracks between Zürich and Winterthur.
The new alignment would offer faster journey times and a 30% increase in capacity to facilitate an increase in services to 900 S-Bahn and long-distance trains per day on the route.
MehrSpur Zürich–Winterthur is the largest project within the federal government's Ausbauschritt 2035 rail investment programme.
The main element of the project would be the construction of the Brüttener tunnel to provide a more direct route than the existing line. Designed for 160 km/h running, this would have two 10 m diameter single track bores linked by 20 cross passages.
The northern end of the tunnel would be at Tössmühle near Winterthur. Near the southern end the tunnel would split into branches, one towards Bassersdorf and the airport and the other to Dietlikon and Zürich HB.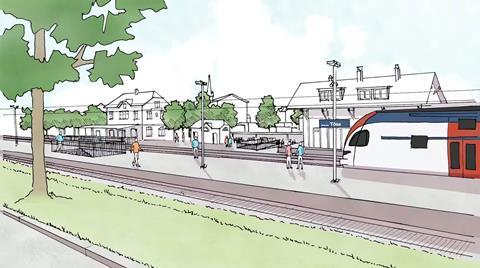 The new alignment would include flying junctions with the existing lines. Dietlikon, Bassersdorf, Wallisellen and Winterthur Töss stations would also be modernised.
Journey times from Zürich Stadelhofen to Winterthur would be reduced by 2 to 4 min and from Zürich Flughafen to Winterthur by 3 to 4 min. The fastest services between Zürich HB and Winterthur over the new alignment would take 16 min.
A definitive timescale for construction is to be drawn up once the government has given the go-ahead for the project, but it is envisaged that main works could start in the mid-2020s for opening in the mid-2030s.
The cost is estimated at SFr2·9bn, to be financed by the Railway Infrastructure Fund which is funded by the federal government and cantons.