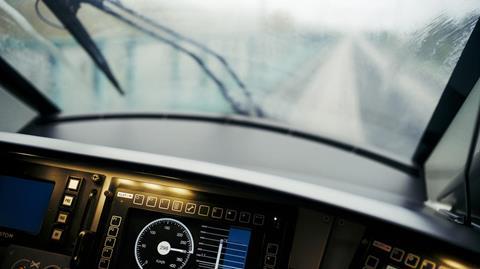 DENMARK: Commercial operation using ETCS Level 2 Baseline 3 has started on Banedanmark's Roskilde – Køge line in Sjaelland, which forms the second Early Deployment Line for the national Signalling Programme.
Alstom is installing ETCS on the eastern half of the national network under the Fjernbane Øst contract awarded in January 2012, and holds the contract to equip the entire fleet of approximately 350 trains with its Atlas onboard equipment. It is also supplying a national Traffic Management System covering all lines across Sjaelland, Fyn and Jylland, whether ERTMS-equipped or not.
Thales and Balfour Beatty are providing lineside equipment for the Fjernbane Vest contract, where the Frederikshavn – Lindholm pilot line in Jylland went live in October 2018.
Commissioning of the ETCS on the 20 km Roskilde – Köge section of the Lille Syd line was completed during a week-long blockade from December 9-15. A fleet of 12 DSB-operated trains has been fitted with ETCS onboard equipment for use on the pilot line. According to Alstom, the route is the first in Denmark to be equipped with both lineside and onboard equipment that is fully integrated with the national TMS.
The supplier reports that it has so far installed ETCS lineside equipment on more than 100 km out of the 800 route-km covered by the Fjernebane Øst contract. Onboard equipment has been fitted to around 20% of the fleet, including rolling stock operated by DSB, Arriva and Nordjyske Jernbaner. These trains are running in commercial service using Specific Transmission Modules to interface with the legacy signalling where the trackside equipment has not yet been installed. A test run on the new København – Ringsted line in November 2018 established a new rail speed record for Denmark of 255 km/h.
'We are extremely proud to have delivered this milestone for the Danish signalling programme roll-out', said Emmanuel Henry, Managing Director of Alstom Denmark on December 17.
"We are looking forward to using the new signal system on the first route in eastern Denmark', said Banedanmark Signalling Director Søren Boysen. 'It is all about achieving the common goal of running more trains on time.'