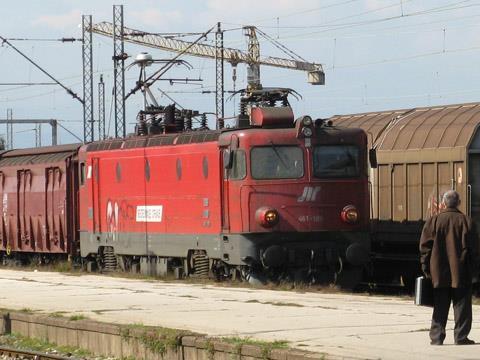 SERBIA: The Mala Krsna – Velika Plana section of Pan-European Corridor X reopened to freight traffic on April 1, following a modernisation project which Russian Railways subsidiary RZD International began in October.
The 29 km link between lines running east and southeast of Beograd provides an alternative to the Velika Plana – Mladenovac – Beograd route. It has reopened to freight traffic ahead of schedule, to provide the capacity needed to enable Beograd – Bar trains to be diverted around a section of the direct line which is currently blocked by landslips. Further work on the section is to be completed during daily possessions until the end of April, ahead of the return of passenger services.
RZD International is undertaking various railway modernisation projects in Serbia under the terms of a 2013 framework agreement between the two governments, with Russia providing state export credits worth US$800m towards the US$941m cost.