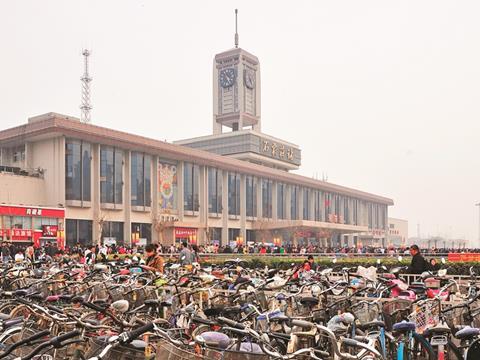 CHINA: China Railway Construction Corp has been awarded contracts worth 6·5bn yuan to finance and build the civil works element of two underground metro line extensions in Shijiazhuang.
The 'investment & construction' model will see the contractor finance construction of the civil works, which will then be purchased by Shijiazhuang Metro Co in a staged process as specified milestones are reached.
The 12·7 km Line 1 Phase 2 project will extend the route north from the Phase 1 eastern terminus at Xiao Hedadao to Dongyan, with seven stations and a depot. Civil works are scheduled to take 36 months for completion by December 31 2019.
The Line 3 Phase 2 extension will run 8·1 km east from San Jiaotang to Bei Lexiang with five stations. Construction is scheduled to take 47 months with completion planned for December 1 2020.