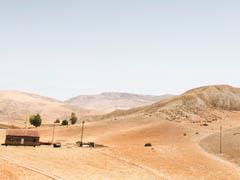 ALGERIA: Railway development agency ANESRIF has awarded the ESTEL joint venture of national railway SNTF and Siemens a contract to supply ETCS Level 1 signalling and telecoms for a 108 km line which will run south from Djelfa to Laghouat.
Siemens' €68m share of the contract announced on September 11 includes provision of Trainguard 100 ETCS Level 1, Vicos automatic operations control and Simis W electronic interlockings for the six stations. It will also supply GSM-R and RailCom Manager communications management technology, equipment for an operations control centre in Djelfa and provide staff training.
Commissioning is scheduled for late 2015.