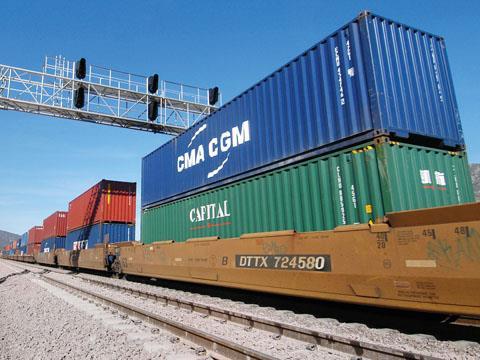 USA: Siemens has decided to enter the market for Positive Train Control equipment with a version of its Trainguard communications-based train control system.
The company announced on September 24 that the Trainguard PTC equipment had successfully completed field trials at the Transportation Test Center in Pueblo.
Developed by the Rail Automation business within its Infrastructure & Cities Sector, Siemens' Trainguard range is primarily focused at the ERTMS market, with Trainguard 200 and 100 providing ETCS Level 2 and Level 1 respectively. Marketed as Trainguard MT, the company's CBTC for metro applications has been selected for resignalling the København S-bane network.
Trainguard PTC has been developed by Siemens USA in New York, where the company is installing CBTC on the subway network. It has been designed to meet the specific requirements of the Rail Safety Improvement Act of 2008, which mandates the installation of PTC on designated routes by the end of 2015. As well as 'precise' GPS train location, the system provides ATP functions such as overspeed protection and an automatic train stop to prevent trains from passing signals at danger.
According to programme manager Stephan Klein, Siemens demonstrated the equipment to representatives from the Federal Railroad Administration as well as freight and commuter railroads during the trials at Pueblo, which began in July. The company is currently in discussion with several railroads with a view to hosting an initial pilot project.