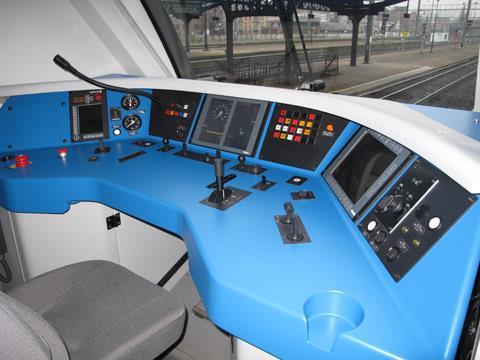 BELGIUM: Infrastructure manager Infrabel announced on October 14 that its board had approved the award of a €510m contract to Siemens and Cofely Fabricom for the supply and installation of ETCS Level 2 equipment on around 2 300 track-km over the next eight years.
The contract award is the last major milestone in the accelerated ETCS masterplan which was submitted to parliament by Infrabel and SNCB on October 19 2011. This will see ETCS rolled out across the entire Belgian network by 2022, using a combination of Level 2, Level 1 and Level 1 Limited Supervision. The Level 2 train control system will make use of the GSM-R digital radio network which has been operational since 2009.
Infrabel began the selection process with a call for proposals in mid-2011. Five bidders were shortlisted on the basis of both technical quality and price.
The Siemens-Cofely Fabricom consortium will be responsible for design, development and installation of ETCS Level 2 in conjunction with existing signalling, and for the supply of new electronic interlockings to support the roll-out on about half of the route length.
Infrabel has already installed ETCS Level 1 on 541 track-km of the conventional network and Level 2 on 140 km of high speed tracks, amounting in total to 10·5% of the national network. The Level 1 installation between Namur and the border with Luxembourg is due to be put into full operation later this month. As an interim step, it has been rolling out the TBL1+ train protection system, which also uses Eurobalises.
The total cost of the ETCS programme is put at €2·3bn at 2013 prices, excluding the cost of equipping the rolling stock. It will make Belgium one of the first countries in Europe to complete the conversion of its entire network to ETCS.
Read our comprehensive article about the Infrabel ETCS masterplan in the April 2014 issue of Railway Gazette International, available to subscribers in our digital archive.