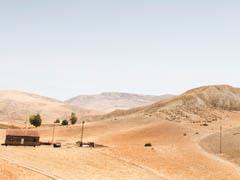 ALGERIA: Railway development agency ANESRIF has awarded the ESTEL joint venture of Siemens and national railway STNF a contract to supply ETCS Level 1 signalling and telecoms for the 129 km line under construction between Méchéria and El Bayadh.
The line is scheduled to open in late 2015, with five stations and a design speed of 160 km/h.
Siemens' share of the contract announced on August 8 is worth €69m. It includes the supply of Trainguard 100 train control and Vicos operations control systems, as well as five Simis W interlockings and the provision of staff training.
Siemens has previously supplied ETCS for a 290 km section of the High Plateau line between M'Sila, Boughzoul and Tissemsilt, and the major freight route between Es Senia and the port of Arzew.