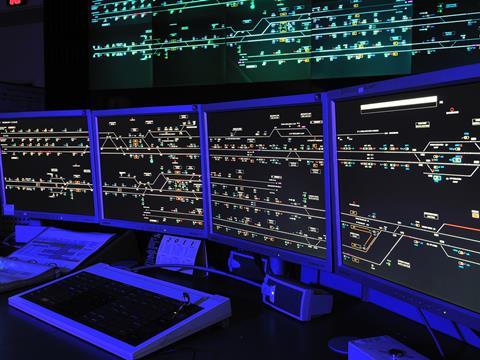 UK: Siemens Rail Automation and Network Rail expect to sign shortly a £40m contract to renew life-expired signalling equipment between Leamington Spa and Heyford.
The 22-month project will transfer operation of the signalling areas currently controlled by Banbury North and Banbury South signalboxes to a single workstation at NR's West Midlands Signalling Centre. The remaining signalling control functions at Leamington Spa Signalling Centre will also be transferred to the WMSC.
The new LED signals will have lower maintenance requirements than the existing designs, while the Siemens Trackguard Westlock computer-based interlocking is intended to provide improved headways between Banbury and Aynho Junction.
Resignalling is being undertaken alongside a track renewals programme which includes rationalising the layout at Banbury station to improve operational flexibility and reduce maintenance requirements.