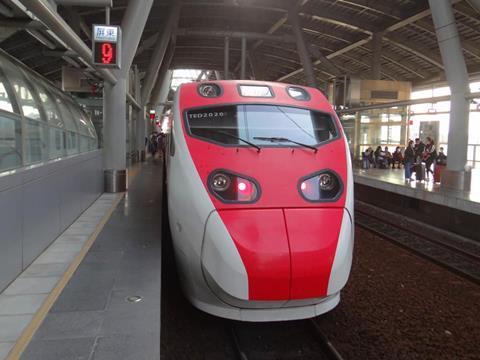 TAIWAN: Electrification of Taiwan Railways Administration's 1 067 mm gauge main line network was completed on December 20, when electric trains began running over the South Link between Fangliao and Taitung.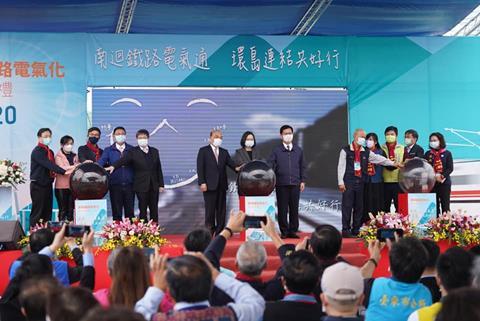 Opened in 1992, the 98·2 km line completed the rail loop around the island, connecting the southern end of the West Coast and East Coast routes via an 8·5 km summit tunnel through the southern part of the Central Mountain Range.
Attending a ceremony at Taitung, President Tsai Ing-wen said the 25 kV 50 Hz electrification of the South Link and part of the connecting Pingtung Line between Kaohsiung and Fangliao had taken seven years a total cost of NT$27·6bn.
She suggested that eliminating the need to change from electric to diesel trains would encourage more travel and tourism to the less-populated eastern part of the island.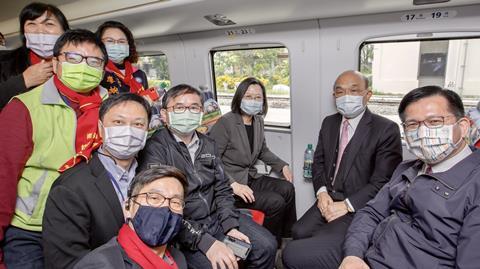 Electrification of TRA's West Coast main line between Taipei and Kaohsiung had been completed as long ago as 1979, while the East Coast route was wired from Taipei to Hualien in 2003 and on to Taitung in 2014. TRA began test running of electric trains over the South Link on November 1 using six Puyuma tilting EMUs and four conventional units.
According to Transport Minister Lin Chia-lung, electrification will cut the journey time between Kaohsiung and Taitung from 2 h to around 90 min.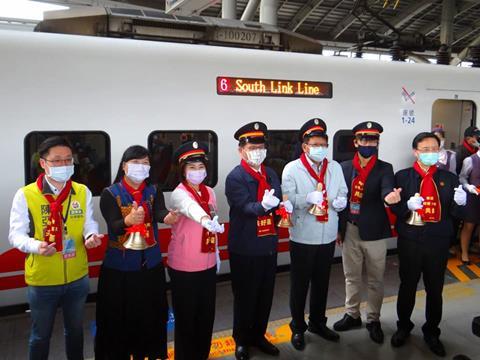 Noting that TRA had been upgrading sections of its East Coast route for faster running, he suggested that the proposed extensions of the Taipei – Kaohsiung high speed line from Taipei to Yilan in the northeast and Zuoying to Pingtung in the south west could allow the island to be circled by train in as little as 6 h from 2030.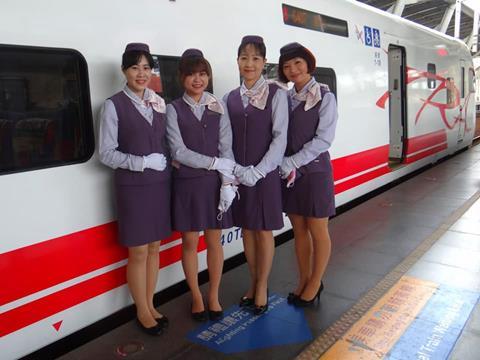 According to the minister, some of the older loco-hauled coaches used on the diesel services are to be redeployed on a tourist sightseeing train, which will operate a daily round trip between Fangliao and Taitung from January 1. Unlike the modern air-conditioned trains now being deployed, the older stock with opening windows would give passengers 'a sense of nostalgia', he said.