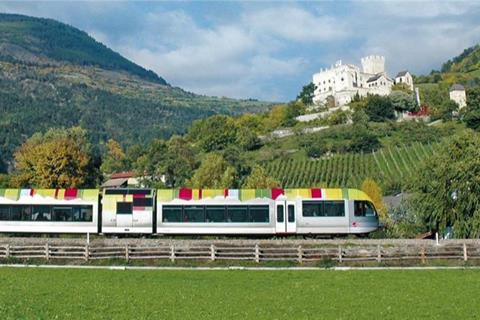 ITALY: The South Tirol regional government has extended transport authority STA's contract to manage local transport infrastructure until 2030.
STA's current contract which began in 2016 had been due to expire at the end of this year.
During the extended period the authority will be responsible for the implementation of railway projects including 25 kV 50 Hz electrification of the 60 km Vinschger Bahn between Merano and Malles, and construction of the 3·5 km Riggertal Loop which would enable trains to run from Bolzano to San Candido without needing to reverse at Fortezza.
'We want to continue thinking about mobility in the next few years and to further develop networked, sustainable and high-quality infrastructure for buses, trains and bikes, from the urban areas to the villages,' said the region's portfolio holder for transport Daniel Alfreider after the decision was approved on October 8.
Rail enhancement plans in South Tirol were described in detail in the December 2017 issue of Railway Gazette International magazine, which print & digital subscribers can read online.