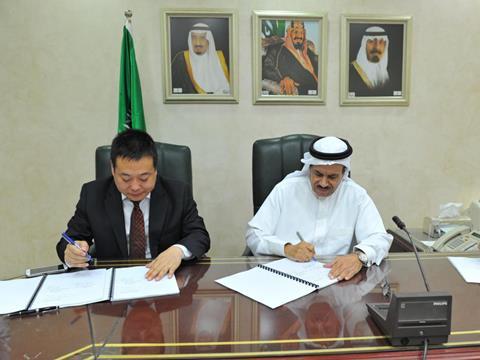 SAUDI ARABIA: Saudi Railways Organization has awarded China Railway Construction Corp a 123m riyal contract to renew 78·4 km of the Dammam – Riyadh freight line within 21 months, and local contractor Al Mobty a 391m riyal contract to double the 241 km single track section between Hofuf and Haradah. SRO is currently drawing up tender documents for a contract covering a further 91 km.
SRO is aiming to increase capacity on the freight line to meet growing demand, and to permit maximum axleloads of 32·5 tonnes. This is part of a wider strategy to upgrade the infrastructure and rolling stock to the standards agreed for the proposed international GCC network. A 150 km/h passenger service is also planned.
SRO President Mohamed Khaled al Suwaiket said increasing rail's share of the freight market would provide significant benefits to the wider economy, by reducing road accidents and highway maintenance costs while cutting pollution.