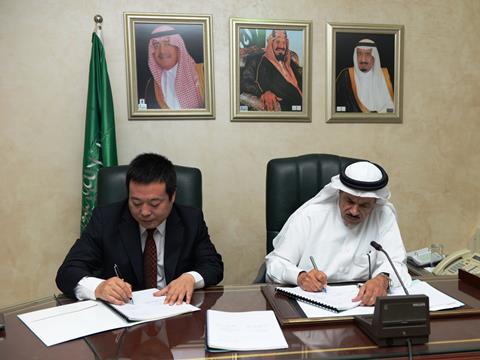 SAUDI ARABIA: Saudi Railways Organization has awarded China Railway Construction Corp a 160m riyal contract to undertake the 91 km second phase of upgrading the Dammam – Riyadh freight line. The specifications for the 23 month project to increase capacity includes raising the maximum axleload to 32·5 tonnes.
Last year CRCC was awarded a 123m riyal contract to renew 78·4 km of the route.
SRO President Mohamed Khaled al Suwaiket said the operator is keen to meet the growing demand for rail transport from private sector companies including ARASCO, Cement Co, Al Belha Co, GEERCO and GSFMO.
He said increasing rail's share of the freight market would improve road safety while reducing road maintenance costs and pollution.
In response to media reports, on March 18 China Railway Construction Corp issued a statement denying that it is discussing a merger with China Railway Group Ltd.