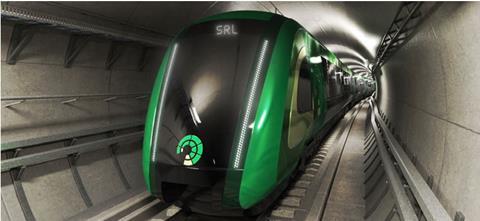 AUSTRALIA: Prequalification will start by the end of 2020 for work on Melbourne's orbital Suburban Rail Loop, Victoria state Premier Daniel Andrews announced on November 16.
The 90 km underground line will run from Cheltenham in the south to Werribee in the west via the northern suburbs and Melbourne Airport, intersecting almost all of the city's existing radial routes.
An initial A$300m was allocated in the state's 2019-20 budget to fund project planning and engineering design, with the formal Investment Case due to be completed by early 2021. Andrews said another tranche of A$2·2bn to fund early works, land acquisition and utilities diversion would be allocated in the 2020-21 budget to be presented on November 24.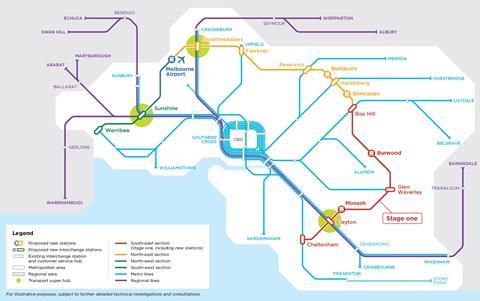 Geotechnical work and community consultations have been underway for the past 18 months to finalise the alignment for the initial 26 km section, which will run from Cheltenham to Box Hill, serving six stations. Sites have been identified for stations at Southland, Clayton, Monash University, Glen Waverley and Burwood, including a so-called 'transport super-hub' at Clayton which will also ne served by regional trains.
The pre-qualification process will see Expressions of Interest invited for the Stage One initial and early works package. The aim is to start work in 2022 on establishing the launching sites for the tunnel boring machines. Minister for the Suburban Rail Loop Jacinta Allan anticipated that this would create up to 800 direct jobs and contribute to Victoria's recovery from the coronavirus pandemic. The project is expected to generate a pipeline of work and provide an economic stimulus, creating up to 20 000 jobs in total including 2 000 apprentices, trainees and cadets.
'This investment will pave the way for major construction on the Suburban Rail Loop', said Andrews. 'We promised to deliver this project and we're delivering on that promise. This is the biggest infrastructure project in Victoria's history, and it will play a big role in getting our state back on track.'