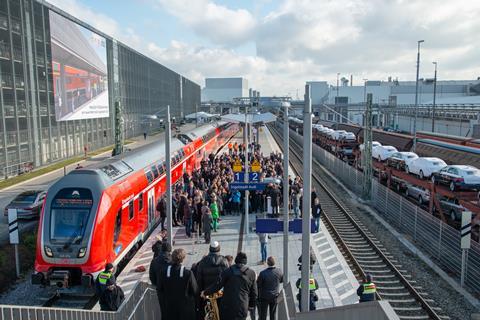 GERMANY: A station has been opened with the aim of reducing the use of cars to access the Audi automotive factory in Ingolstadt.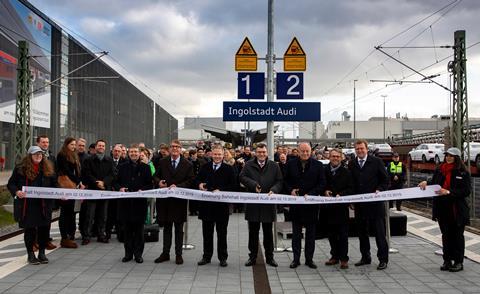 'The new station is a milestone for public transport in the region and a clear commitment to a sustainable transport policy', said Mayor Christian Lösel at the inauguration on December 2, ahead of the start of services with the December 15 timetable change.
An estimated 3 000 people a day are expected to board or alight at Ingolstadt Audi station, which as well as having easy access to the factory provides an interchange with other local transport services.
Construction of the station cost €9·2m and the associated works €6·15m, with the project being jointly funded by DB, the city, the Land of Bayern and Audi.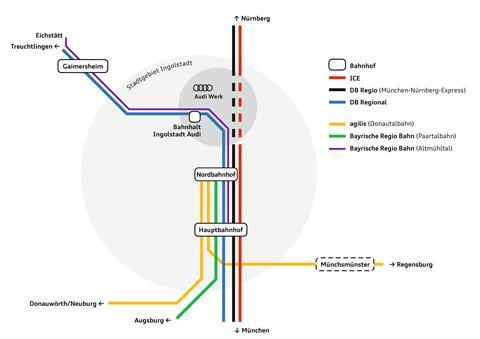 'Sustainable mobility affects us all, business, politics and society', said Peter Kössler, Audi's management board member responsible for Production & Logistics. 'The station is more than just another stop. It is an intelligent transportation hub for Audi staff and residents of the area. Such seamless and multimodal mobility is the key to the intelligent transport of the future and does not conflict with individual mobility, but complements it in a sensible way.'
A further 20 new stations are planned in Bayern in the coming years.