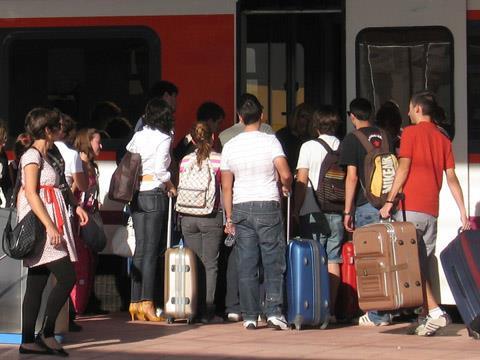 EUROPE: The EU-backed Secure Station project has been launched with the aim of producing guidelines to assist station managers, designers and the construction industry in making transport hubs safer and more resilient to terrorist attacks.
The three-year project is being undertaken by a group of organisations led by Spanish defence consultancy ISDEFE, with the European Commission contributing €2m towards the €3m cost. Architectural practice John McAslan + Partners is to undertake studies to produce a design handbook on how to increase security through structural, interior and building services design.
This will draw on JMP's experience of projects including the redevelopment of London King's Cross station and the design of metro stations in Delhi, as well as embassies in Alger, Tel Aviv and Madrid.
'As more focus is placed on security measures, design must respond with comprehensive, guiding principles that create rigorous and transferable security measures', said Simon Goode, Associate Director at JMP. 'Stations are social hubs and are often people's first experiences of a town or city, therefore these improvements to security must be done in a way that maintains the quality of the public space and the accessibility of these environments.'
Secure Station participants
John McAslan + Partners, UK
Ingeniería de Sistemas para la Defensa de España, Spain
Mtrs3 Solutions & Services, Israel
University of Sheffield, UK
Integral Consulting R&D, Romania
D'appolonia, Italy
Consorcio Regional de Transportes de Madrid, Spain
Heuristics, Switzerland
Fundación Tecnalia Research & Innovation, Spain
Azienda Trasporti Milanesi, Italy