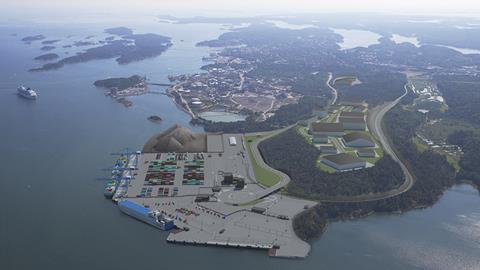 SWEDEN: A 4·4 km electrified branch has been built to at cost of €73m to provide direct rail access to and from the new Stockholm Norvik Port near Nynäshamn, which is scheduled to open this year.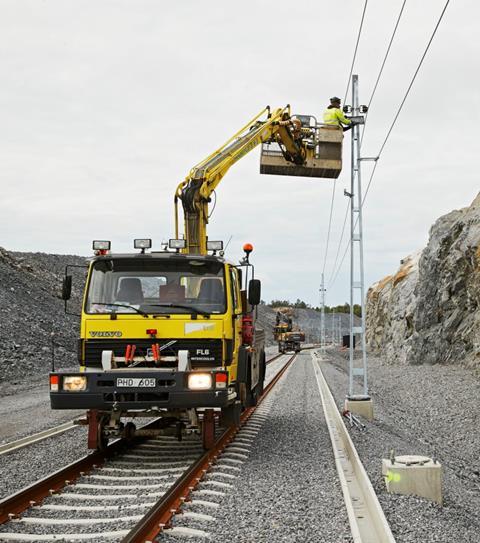 Located 50 km south of the capital, Stockholm Norvik Port will have two main operational areas. A container terminal is due to open this month, replace the one at Frihamnen, east of the city centre, and this will be operated by Hutchison Ports. A roll-on, roll-off terminal to be run by Ports of Stockholm is scheduled to follow in September.
'Linking Stockholm Norvik Port to the railway network provides an important prerequisite for sustainable transport, as well as enabling us to offer good service to our customers', said Johan Wallén, Director of Sales & Marketing at Ports of Stockholm.
The completion of the branch line, which includes a 270 m long tunnel, was described as 'an important milestone' by Richard Kirchner, Sales Director at Green Cargo which plans to offer scheduled intermodal services from the new port.