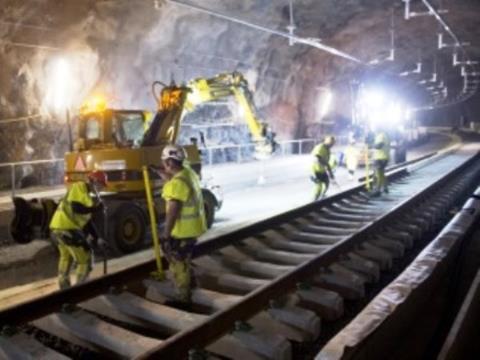 SWEDEN: Trafikverket has awarded Strukton Rail contracts to undertake track maintenance on the existing and future routes through central Stockholm. The contracts cover preventive and corrective maintenance of the track, electrical systems and signalling, as well as round-the-clock fault repairs.
The five-year contract covering the new Citybanan tunnel link starts on September 1 2016, ahead of the opening of the line in 2017, and encompasses 11·5 track-km.
The contract for the existing lines covers 200 track-km between Stuvsta, Sörentorp, Tomteboda and Sundbyberg. The core double-track route through central Stockholm is the busiest railway in Sweden, carrying around 550 trains per day. This contract will run for five years from May 1 2017, with an option for two one-year extensions.
'We are very excited about this new contract for central Stockholm', said Lars Schyllander, regional manager at Strukton Rail. 'We are responsible for the maintenance of the same tracks today, but the new maintenance contract also includes round-the-clock fault clearing services in case of faults during train services.'