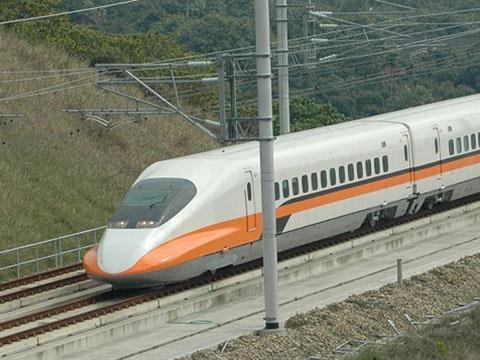 TAIWAN: Mitsubishi Heavy Industries and Toshiba, in co-operation with Mitsui & Co, have signed a ¥20bn turnkey contract with Taiwan High Speed Rail Corp to provide trackwork and E&M systems for the Nangang extension, it was announced on June 24.
The extension will connect Taipei Main station with Nangang, which will become the northern terminus of the high speed line when the station opens in March 2016.
The contract covers around 5 km of the 9·2 km extension. MHI will be responsible for project management and the provision of the trackwork, signalling and overhead line equipment, as well as data transmission systems, telecoms and operation monitoring cameras. Toshiba will be responsible for the traffic control system, the maintenance management information system, the power supply network, the train radio and passenger information systems.
All three companies had been part of the seven-company Japanese consortium that equipped the 345 km Taipei-Kaohsiung line which opened in 2007.