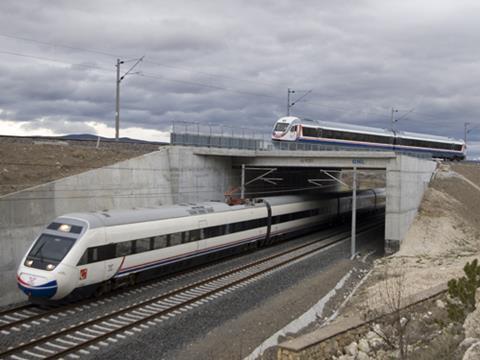 TURKEY: National railway TCDD has awarded Indra a €43m contract to build a control centre in Ankara which will manage traffic and equipment on the high speed lines as well as support the planning of operations and infrastructure upgrading across the entire network.
Indra is to supply the DaVinci traffic management platform that it developed for Spanish infrastructure manger Adif, which is used to control more than 3 000 km of high speed routes. Adif owns the intellectual property.
DaVinci will automate and integrate currently stand-alone systems used for train regulation, route setting, communications, control and monitoring on the Ankara – Istanbul and Ankara – Konya high speed lines. It will also control other high speed lines which are now under construction, taking the total coverage to around 2 000 track-km.
Indra said DaVinci would also be 'well-positioned to be adopted in future contracts to manage the entire conventional network and future high speed network extensions'.
Indra will also supply a design and planning system which will be used to detail the upgrading of conventional lines and support traffic planning for the entire network.