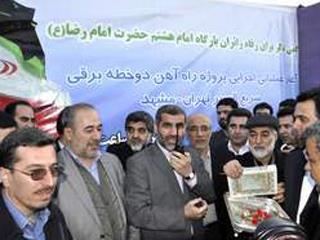 IRAN: The Minister of Roads & Urban Development attended a ceremony to officially launch work to electrify the Tehran - Mashhad line on February 1. The first phase of the upgrading project is expected to take 24 months to complete.
Electrification and infrastructure upgrades will raise the top speed of passenger trains from 160 km/h to 200 km/h, and allow journey times on the 926 km route to be cut from around 12 h to 6 h. Capacity will be increased with a view to raising annual traffic from 13 million to 20 million passengers.
A second phase of upgrading could enable tilting trains to run at up to 250 km/h and raise annual capacity to 50 million passengers.