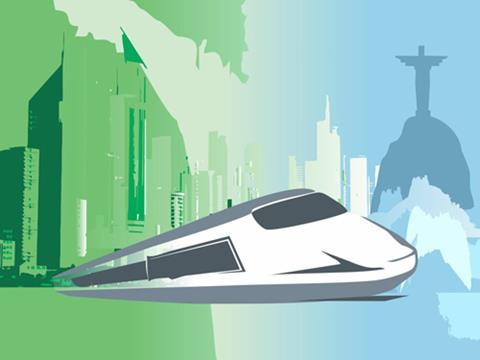 BRAZIL: On December 13 federal transport agency ANTT announced the start of tendering for the planned 510 km high speed railway between Rio de Janeiro, São Paulo and Campinas.
Bidders have been given until August 13 2013 to submit their proposals for the operation and maintenance of the route, preceded by the supply and installation of electrification, telecommunications, signalling and train control systems, as well as noise abatement measures.
Financial bids are due to be opened on September 19 2013. Once the system specifications have been selected, it is expected that the construction of the new line will be the subject of a separate tender.
The start of tendering had been announced by President Dilma Rousseff in her address to the 81st General Assembly of the UIC in Paris on December 12. More tendering was to follow in 2013, she said, as Brazil looked to build 10 000 km of new railways over the next 30 years at a cost of R$91bn.