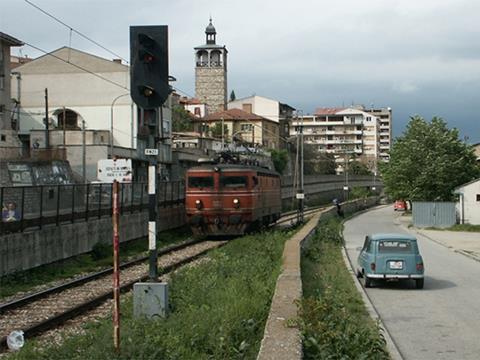 MACEDONIA: Companies have been invited to prequalify for a contract to complete Phase 2 of the planned rail link from Kumanovo to the Bulgarian border, which is being developed as part of Pan-European Corridor VIII from the Adriatic to the Black Sea.
Phase 1 covers reinstatement of the 31 km Kumanovo – Beljakovce line, which originally opened in 1956. Services were suspended in 1994, and owing to a lack of money construction of the 34 km Phase 2 to Kriva Palanka ceased with around a third of the work complete. Work did not begin on the 23 km Phase 3, which would continue the line to the Bulgarian border at Deve Bair and railhead at Gyueshevo.
Infrastructure manager MZ-I is financing the revival of the scheme using funding sources including a loan from the European Bank for Reconstruction & Development. The Phase 2 contract would include the remaining works for the single track line between Beljakovce and Kriva Palanka, including completing the civil works, track and stations to designs supplied by MZ-I.
Prequalification documents should be submitted by September 26.