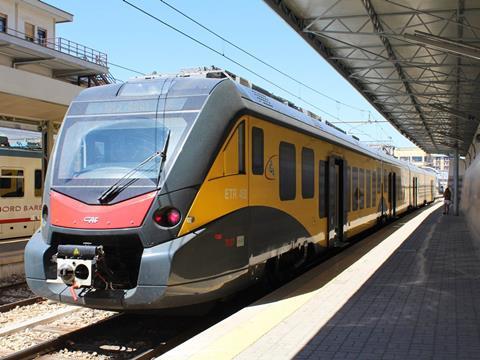 ITALY: Bari suburban rail operator Ferrotramviaria has called tenders to build a new underground alignment for the Bari – Barletta railway line in the centre of Andria.
The 3 km underground section will include a new stop at Andria Nord. The space freed up by putting the existing surface alignment underground is to be built over with roads, cycle paths, a pedestrian zone and green space.
Works are expected to last two to three years. The estimated cost of €80·7m (excluding VAT) is to be finance jointly by the EU and Puglia region.
Meanwhile, work to rebuild Bari Centrale continues. Work to redevelop the subway connecting the Ferrotramviaria terminus with the main line station started on May 30. All three underpasses are to be rebuilt, and new lifts installed.
Work on a new station building started earlier this year. The building on Via Capruzzi will replace the current structure, which is being demolished. The €9·3m project, due to be completed in early 2020, is being carried out by station manager GrandiStazioni Rail, part of FS Group.