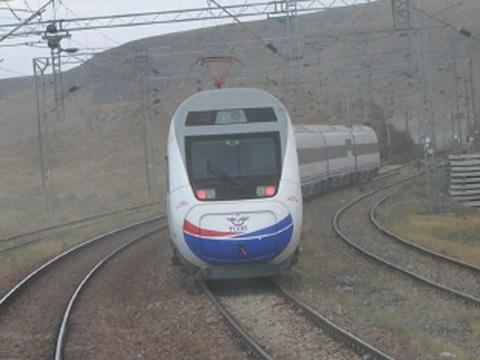 TURKEY: National railway TCDD has awarded Thales a €20m contract to install ETCS Level 2 and GSM-R communications on the existing 251 km high speed section of the Ankara - Istanbul route.
Deployment of Level 2 in place of the present Level 1 supervision is expected to increase capacity on the section between Sincan and Eskisehir, which opened in March 2009 as Turkey's first 250 km/h route.
Announcing the contract on February 1, Thales said that it had previously won ETCS Level 1 contracts covering more than 400 km of the Ankara - Istanbul corridor.
A dedicated high speed line is currently under construction between Eskisehir and Gebze for opening by the end of 2014.