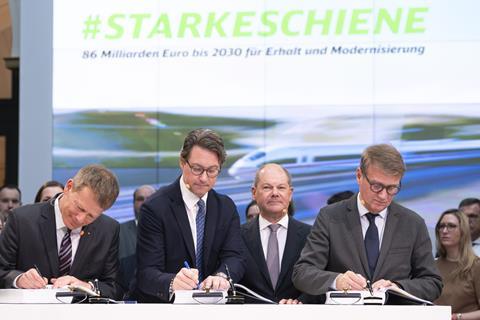 GERMANY: The €86bn LuFV III railway operating and financing agreement running to 2030 was signed by Federal Transport Minister Andreas Scheuer, Deutsche Bahn CEO Richard Lutz and Board Member for Infrastructure Ronald Pofalla on January 14, at a ceremony attended by Federal Minister of Finance Olaf Scholz.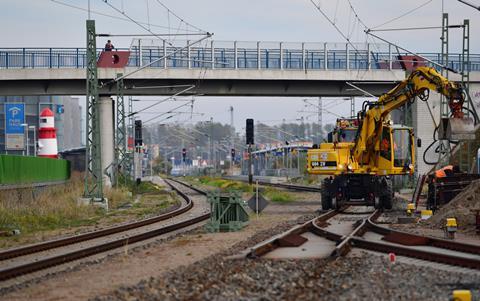 The 10-year agreement provides for €86bn to be spent on maintaining and renewing the national rail network; DB says the annual average of €8·6bn/year is 54% more than in the previous five-year plan period. The federal government will contribute €62bn, and the national operator will provide €24bn from its own resources, with all income to be reinvested.
The settlement sets out regulatory requirements for infrastructure renewals, including a range of quality indicators. Federal railway authority EBA will assess DB's performance against 17 criteria, imposing penalties if it does not meet the contractual requirements.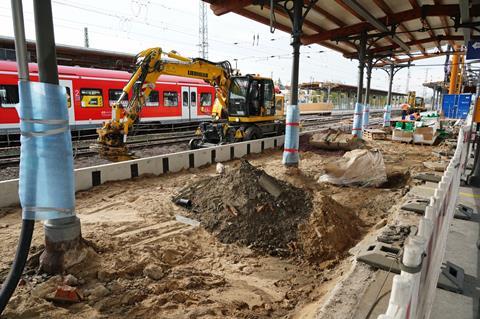 'With the largest investment programme in the history of DB, we are creating a long-term and reliable investment perspective for modern and climate-friendly rail mobility', said Scholz. Predicting that 'the wow effect is coming', Scheuer said the 2020s would be 'a brilliant era for rail', with passengers benefiting from the replacement of outdated systems, improved accessibility, and better management of construction sites, while a backlog of major bridge repairs will be addressed. Work will include the renewal of around 2 000 km of track and 2 000 turnouts each year, and the modernisation of 2 000 bridges over the 10 years.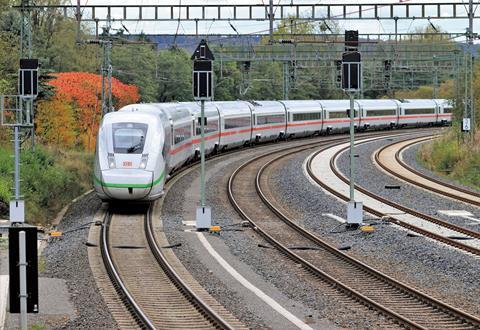 Emphasising that 'infrastructure is the basis not only for growth and modal shift, but also for operational quality and high punctuality', Lutz said the 10-year service and financing agreement, would allow DB to tackle its investment backlog and fundamentally modernise the infrastructure. 'This will make the rail network more robust and reliable, and stations will become more attractive', he explained.
Pofalla said the long-term agreement would enable DB to work closely with the construction industry to look ahead, develop future-proof plans, support innovation and make the best use of supply sector capacity.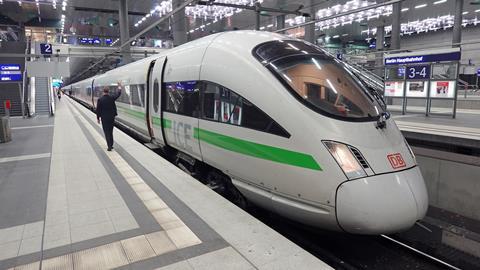 The agreement was welcomed by rail industry association VDB. 'Record investments in rail are record investments in climate protection', said General Manager Ben Möbius, adding that the supply sector was 'ready to renovate, modernise and digitise the rail network'. VDB Managing Director Axel Schuppe added that 'digital interlockings and ETCS are the nerves of modern rail transport'. VDB wants to see better co-ordination across the rail sector, accelerated planning processes, and more efforts to minimise the impact of engineering work on train operations. It also emphasised that performance measures should be carefully designed to avoid perverse incentives.